As an ex-tech, KB saw fundamental issues with the way in which cybersecurity was trying to engage with people both inside the industry, but more importantly, to external audiences.
Having worked on the front-lines of both executive communications and cybersecurity, she founded KBI to help global enterprises better frame and develop their engagement strategies. Whether marketing, internal communications, or media, KBI is 100% focused on helping tech companies communicate better.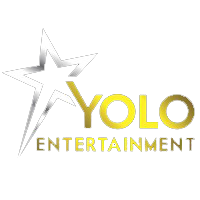 What I Do
How I can help your company; from speaking engagements to advising.
Speaking
I am available for speaking engagements on various topics such as Cyber Trends, Careers in Cyber, Crisis Comms and more!
Event coverage
Do you have an event you would like media coverage on? Talk to me about how me and my team can assist.
Board / advisory
Have a board position available? Need an advisor who knows the industry? Send me an email and let's discuss how I can help.
TMFE GROUP
TMFE is the holding company of several complementary organisations, each taking their place within the tech world.
We're not a company – we're an entire ecosystem to help ambitious tech organisations develop better products and services and grow faster.
TMFE.GROUP
KBI.DIGITAL
KBI.Media
STILT.agency
Mercsec
KAI